What Comes with Your New CNC Machine
Complete System Comes Ready to Operate
Simply Plug and Play
Each system includes everything you need to begin.
A computer and software configured and tested to operate your new CNC machine. An equipment stand that allows for safe operation and control of your process, and a set of easy to follow instructions.
System Requirements
Table and Controls require (1) 110 -120V AC 1- phase outlet
(Spindle and Vacuum Hold down bed May Require Additional Power)
Controller & Monitor Included
Our system comes with a Dell Desktop Computer and Stand for Safe storage and operation of your router cutting process.
Loaded with Intel I3 Duo Core Processor 4 Gigabytes DDR4 SDRAM Memory
500 Gigabyte Hard Drive with (4) - USB ports (2 front/2 rear)
1 - RJ-45 Ethernet port and 1- HDMI Display Port, adaptor for HDMI to VGA.
19" LED Computer Monitor, a USB Keyboard, and Optical Mouse
Loaded with Windows 10 Professional, 64-bit OS fully interfaced and tested with Customer's Machine before you turn it on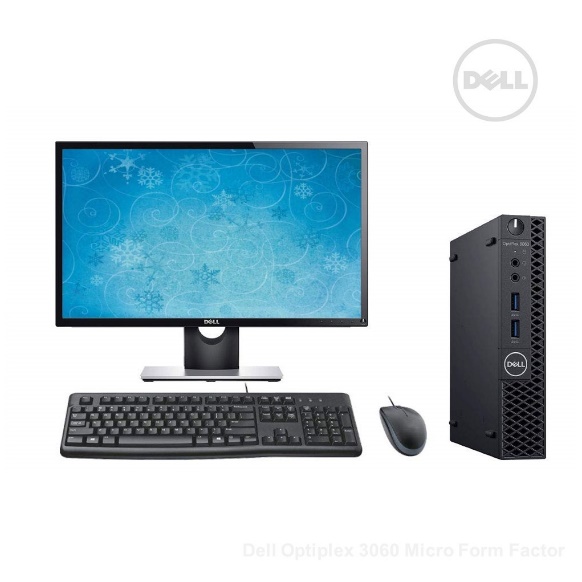 Software Included
Arc1CNC Control Software
Control system comes loaded on computer with Mach3
Allows direct import of DXF, BMP, JPG, and HPGL files
Visual Gcode display on your monitor to track cutting in progress
Customizable M-Codes and Macros using vbscript
Fully customizable interface Generates G-code via lazyCam or G-wizard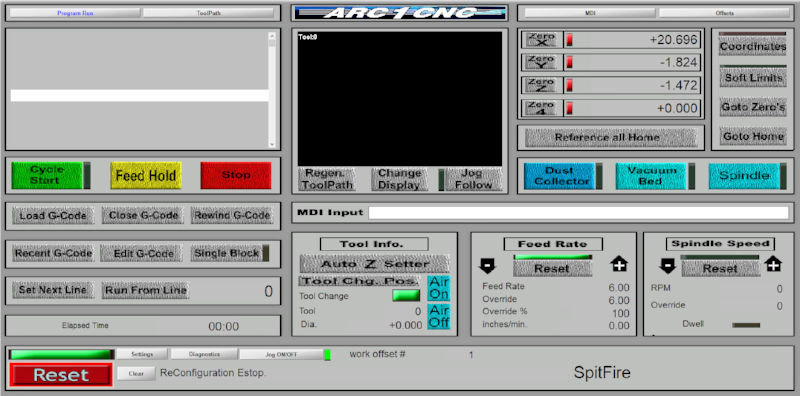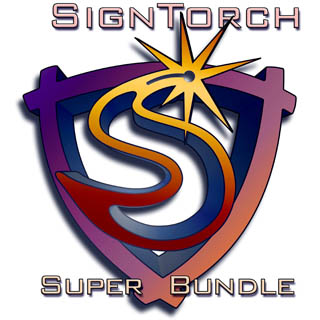 SignTorch Super Bundle
14,500 Vector Art Designs
5 Vector Formats: AI,CMX,EPS,SVG & DXF Clip Art for CNC CAD CAM


VCarve Pro CAD/CAM software:
Integrated 2D-3D CAD program to create and edit CAD files for CNC Router
Design and Layout Tools Import and Machine 3D Models
Clipart Browser Full of 3D Vectric Files and 2D Vector Artwork
Import and machine single 3D models Including;
STL, OBJ, 3DM and SKP file types
Complete set of 2D Design and Layout Tools
Easily create vectors from scratch or import and edit bitmap images
Other Fetures Including; Import Toolpaths, Printing, File Thumbnails
Video Tutorials, 64-Bit Support, Gadgets and more.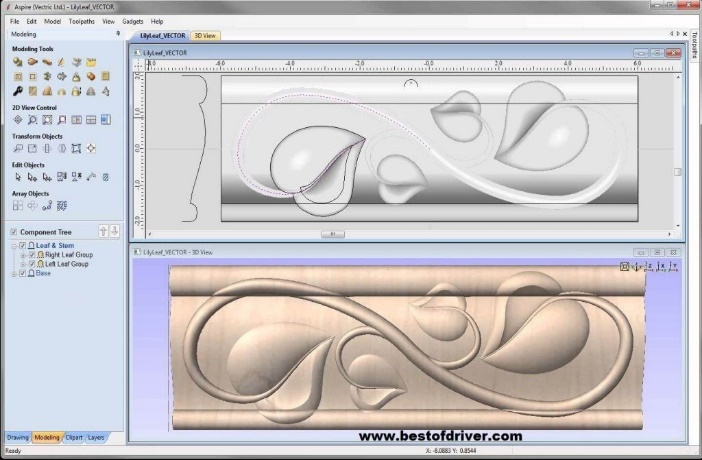 Fully welded Frame No Assembly Needed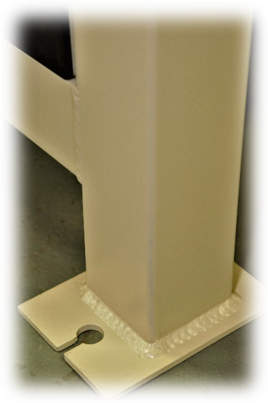 Machine Ground Rails with V-Grove Barings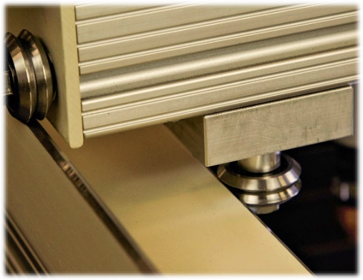 3.25 HP Router with Spindle Upgrade Available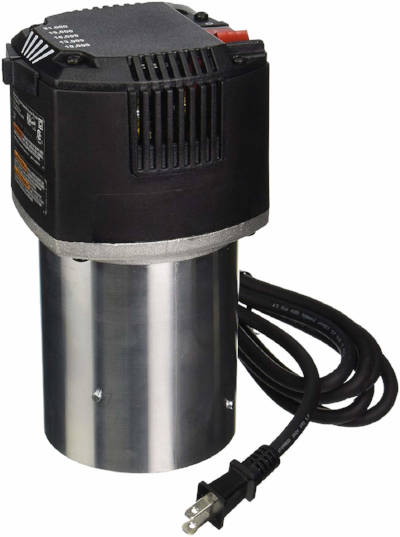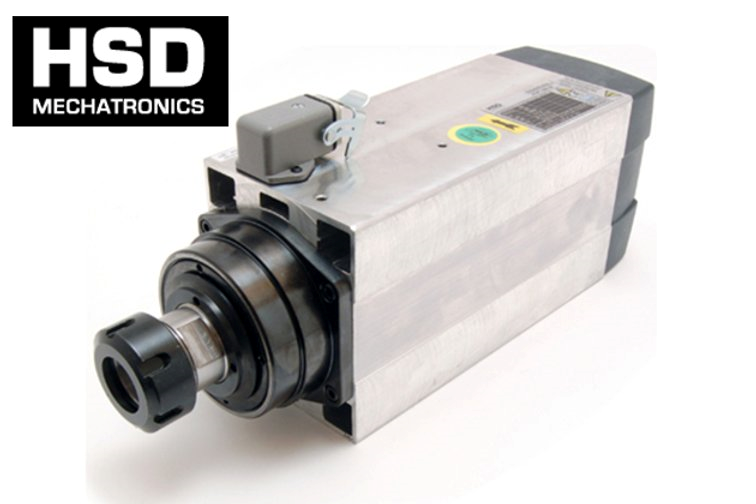 Upgraded Spindle shown on right or below.
Performance Specs
| | |
| --- | --- |
| Position Speeds (X,Y,Z): | 750,750,500 IPM |
| Step Resolution: | .0005" |
| Positioning Accuracy: | .002" |
| Cutting Accuracy: | (+/-) .005" |
| Axis Drive System (X,Y) | Rack & Pinion |
| Axis Drive System (Z): | Rack & Pinion |
Vacuum Bed Table
Vacuum Bed allows you to place material down on your table, apply the vacuum and cut parts without clamping
Setup specific sealed vacuum fixtures or templates to allow for the efficient loading and unloading turnaround.
Our Vacuum Beds include all the necessary plumbing to set up a multi-zone material holding system that increases production saving you time and money.
Phenolic table is strong long-lasting material that does not warp keeping parts in place while cutting. Vacuum Beds larger than 4x8 will be mad of aluminium.
Regenerative Oil Free Vacuum Pumps
Low Noise Pump includes an inlet filter and relief valves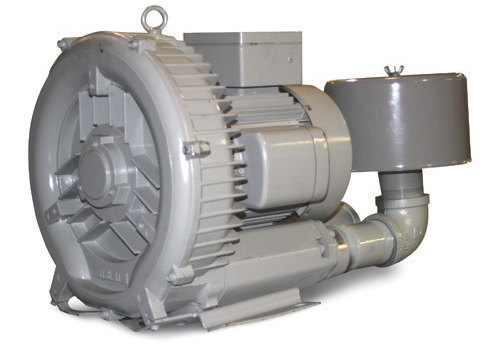 11.5 HP Table size 4'x4' and 4'x8' ($4,600 Add-On)
Motor: 3 PH, 220/440V, 11.5 HP
Inlet/Outlet: 2.5"
Power: 30A @ 220V
Max CFM: 353
Max Pressure in inches of H<sub>2</sub>O: 161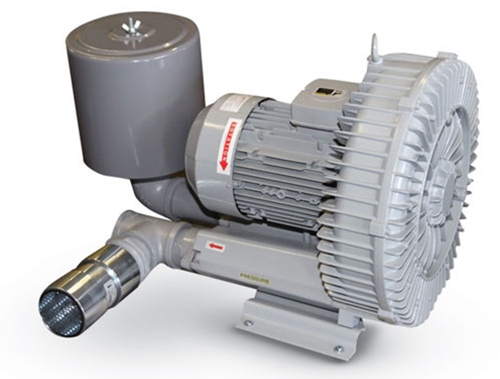 15.5 HP Table size 5'x10' ($6,500 Add-On)
Motor: 3 PH, 220/440V, 15 HP
Inlet/Outlet: 2.5"
Power: 40A @ 220V
Max CFM: 353
Max Pressure in inches of H<sub>2</sub>O: 248